Jul

05Tips/Strategies From H4 Coaches- Eric & Val
Eric's Tips/Strategies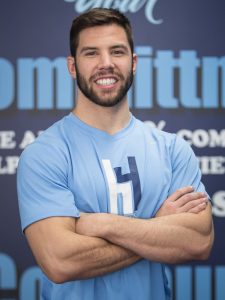 Just like the impact of meal prepping for the week, consider workout planning for the week too. 
Schedule your H4 sessions or whatever your workout is in advance rather than last minute, and pinpoint when your off says are and your cardio/core workouts. This way you can prepare and check each workout off a list of accomplishments for the week.
Set realistic goals
We all see models, celebs, professional athletes, and social media fitness sensations. And while reaching these levels sounds great, it might not align with your age, genetics, gender, build, or medical history. This can discourage us rather than motivate.
Consider the thought of aiming to lose body fat opposed to "weight"
For example, to say "I want to lose 30 lbs" and to say "I want to lose 3% body fat" are two completely different approaches. That 30 lbs could be water, muscle, fat…who knows. Whereas body fat is specific and pertains to overall wellness which umbrellas over more desirable results such as toning, dropping pant size, strength gains, and so on.
Val's Tips/Strategies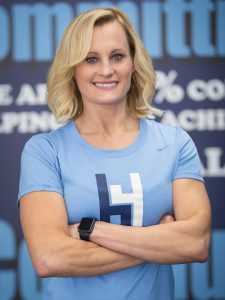 Travel Quick Tips
-Plan your workouts (if you have a TRX or bands..pack them)
-Do your workouts 1st thing AM
-Pack your quality snacks(beats the bad options at airports)
-Bring superfoods, vitamins, protein powder
-Disperse you daily calorie intake. You will indulge (and should) so plan to save daily calories for those "splurge" meals/drinks. Maybe you eat a lighter breakfast & lunch… then splurge a little on dinner. On those splurge meals think protein & produce..watch heavy sauces & portion control. A few days off are seriously needed & deserved, but you also want to be mindful of your choices.