Apr

08Tips To Stay On Track When Traveling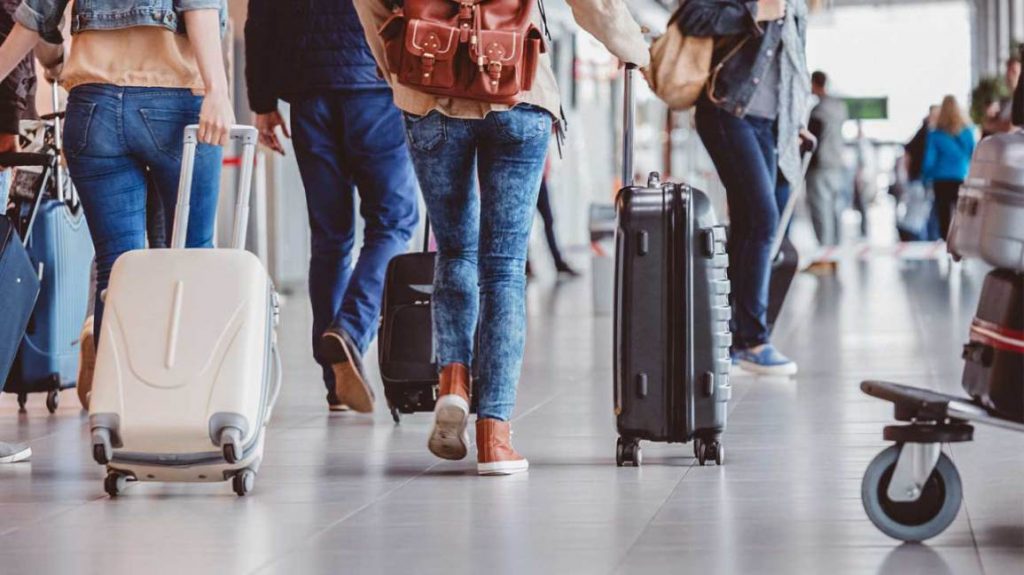 Plan ahead-just like anything, you will have a greater likelihood of success if you are prepared. Bring some of your favorite snacks like jerky, nuts, and dried fruit. That way you to don't have to opt for the unhealthy airport food. Take a few pair of workout clothes to ensure you have the proper gear to hit the gym. Check out the local restaurants and shops so you know where you can find quality options to eat.
Be active whenever you can-this means taking that scenic walk instead of a short Uber ride. Explore as much on foot or bike as you can. All those extra calories you can burn help when on vacation.
Plan activities-hiking, long bike rides, kayaking, snorkeling or anything that involves physical activity. You will still have plenty of time to just relax and do nothing.
Avoid the sugary poolside drinks-limit those colored sugar heavy drinks when at the pool. Keep in mind with warmer weather you might tend to drink more of these types of drinks.
Hydrate-it can be easy to not keep up with your normal water habits when away from home. If you are in a warmer climate it becomes even more important. Go to the local CVS or Walgreens and stock your hotel fridge with bottles. You will save money and stay hydrated.
Get a quick workout in-you don't really need a 45-60 minute workout. Keep it simple, quick and effective. Ideally do it first thing in the morning before you are off to enjoy the day. Use what you have at the hotel gym. I like to bring some bands or even a TRX. Below is a template to use.
A1) UPPER BODY EXERCISE
A2) LOWER BODY EXERCISE
A3) UPPER BODY EXERCISE
A4) LOWER BODY EXERCISE
A5) CORE
A6) CARDIO EXERCISE-can be reps like 10 burpees, or 20 seconds of jumping jacks etc
>>Do between 10-12 reps of each exercise for 3-5 rounds depending on how much time you have to work with.